Tree Service Waltham MA
Treelex is your complete tree care provider, offering a complete breadth of services to customers throughout Waltham, MA and the surrounding area. From pruning and trimming to tree removal and stump grinding, to planting and beyond, we do it all. Our arborists administer service with your unique tree in mind, to make sure it's getting exactly what it needs to thrive.
Your Expert Arborists
Our range of capabilities span anything your tree may need, from pruning and trimming to removal and stump grinding. We also offer tree planting services!
We're licensed arborists and can give you professional advice and insight on how to properly care for and manage your trees.
If your trees look sick and withered, we may be able to revive them with the right treatment and care regimen.
Our business is locally-owned and -operated, serving customers and their trees throughout the Waltham, MA area and up to 20 miles away.
Our services extend to both residential and commercial properties, no matter how many trees you have!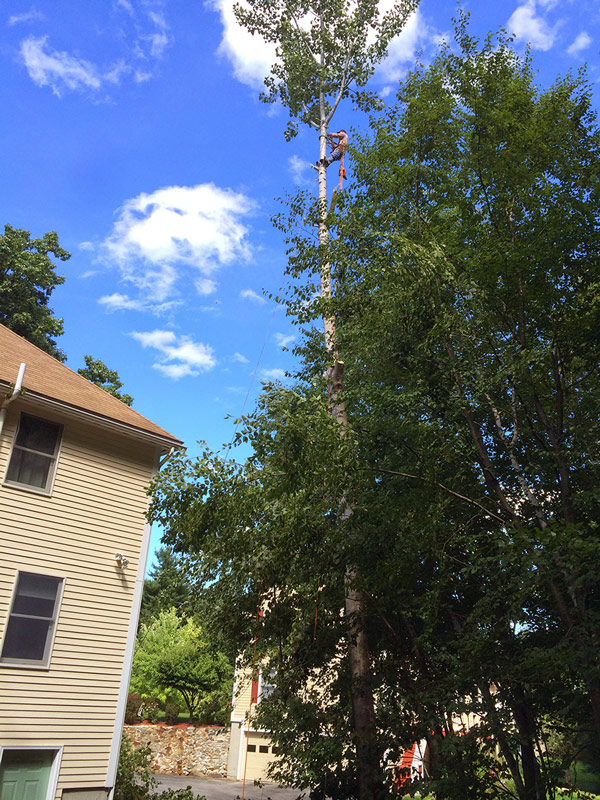 Arborist Services for Happy, Healthy Trees in Waltham, MA
Just like your lawn, flower garden or bushes, the trees on your property need a little bit of care and consideration to stay healthy and beautiful. But more than just trimming or pruning them, it takes an expert understanding of trees to make sure they're getting the precise attention they demand. When the time comes to care for your trees, call in the experts at Treelex. We're your all-in-one tree service in Waltham, MA, providing your tree with the tailored, precise care it needs to thrive. From trimming and pruning, to planting and tree removal, stump grinding and even shrub maintenance, we do what it takes to keep your greenery looking great.
Before we deliver any trimming or tree pruning in Waltham, MA, we first take the time to inspect your tree, to make sure our approach is the right one. From there, we properly thin-out, shape and tend to your tree so that it's left looking and feeling its best. For withering, dead or damaged trees, we use extreme care and emphasize safety in removing them. And, if you're interested in planting a brand-new tree, we'll make sure it's the right tree, in the right spot, with the right approach to planting and bracing. At Treelex, we know trees and we'll make sure yours are always getting what they need, no matter how big or small, old or new they might be.
Give Your Trees the Best Care
Let us prune and trim your trees to a healthy state or provide the targeted service to help your overgrown or withered tree recover. Contact Treelex today to speak with an arborist.
We proudly provide stump removal and tree service to the following cities and surrounding areas:

Waltham, MA
Belmont, MA
Watertown, MA
Newton, MA
Lexington, MA
Arlington, MA
Medford, MA
Lincoln, MA

Concord, MA
Wayland, MA
Sudbury, MA
Brookline, MA
Chestnut Hill, MA
Waban, MA
Weston, MA

Offering lawn care in:

Newton, MA
Brookline, MA
and Chestnut Hill, MA